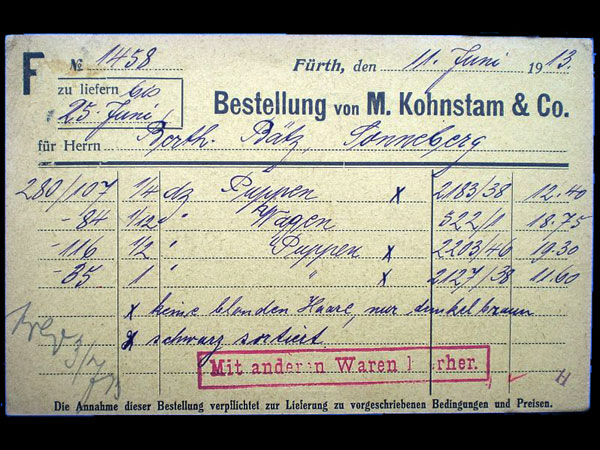 order form moses kohnstam & co Fuerth 1913
Today it houses the headquarters of die Quelle, Germany's largest retail merchandising company, and there are no signs that the M. Kohnstam & Co. ever existed. The firm also had branch offices and production facilities in Sonnenberg and in Olbernhau near Dresden.

Although not the largest toy manufacturer in Germany, M. Kohnstam & Company, MOKO (after Moses Kohnstam) was one of the leading firms in its field, owning a number of patents for mechanical toys. The business was quite profitable and the firm conducted a prosperous export trade. The firm had international branch offices in Amsterdam, Belgium and Sweden, and a large subsidiary in London consisting of a large sales organization, as well as a big warehouse. Willi's' brother was in charge of the English branch and during the 1950s, MOKO/Lesney merchandised the popular Match Box cars. The name M. Kohnstam & Company was well known and respected in business circles throughout Europe. In addition, Hans' father, Willi, was the director of the Export Council of Nuremberg-Fuerth. He was a valued member of the community and even became an honorary judge in the courthouse of Fuerth.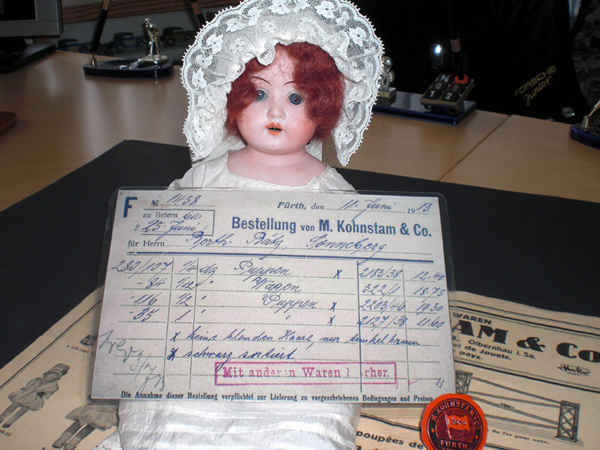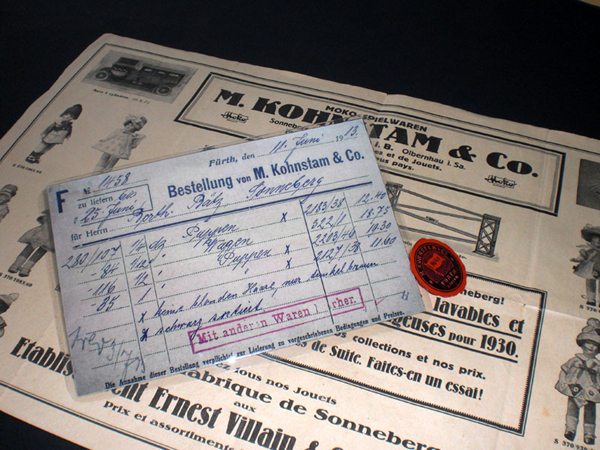 © Dream-Tintoys by Moko-Son [2023]