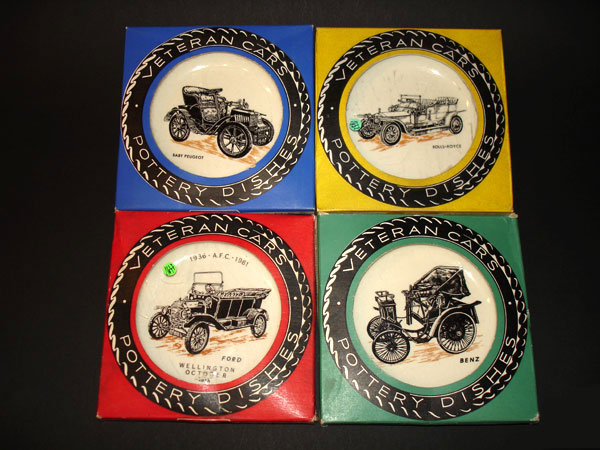 moko wade
History:
Wade Whimsies were first produced in the 1950?s. The Irish Branch of the Wade Group of
Potteries in Portadown struggled to find new directions when the market for their
electrical porcelain insulators crashed. At the suggestion of Iris Strayker Carryer
(ne? Wade), wife of the factories Managing Director and eldest daughter of George Wade,
the factory turned its industrial production over to the production of tiny pottery
figurines which were stamped Wade, England.

Pottery produced at Wade (Ulster) has a wide variety of markings including Celtic
Porcelain by Wade, Ireland, Irish Porcelain, Co. Armagh, Shamrock Pottery, Made in
Ireland, Made in Ireland by Wade, A Moko Line by Wade Ireland and a number of other
combinations.

For a short time no back stamp was used on the miniatures. Wade, England had ordered
production of Irish Leprechauns for their fairy folk collection with a Wade, England
backstamp. Sir George Wade?s daughter Iris felt that no Irish Leprechaun should leave
the Irish factory marked Wade, England. For a while, figures left the factory without
marks. Eventually figures left the factory under Irish markings although the Irish
factory continued to produce Wade, England gift ware.

The Wade companies have gone through several changes but have continued to produce
decorative pottery ware since their founding in 1810, including modern collectible
decanters and a series of piggy banks for a British Bank. Other collectible figurines
including Andy Capp and Flo, Peanuts characters, Garfield, Thomas the Tank Engine,
Sooty, Noddy and Betty Boop are available from Wade.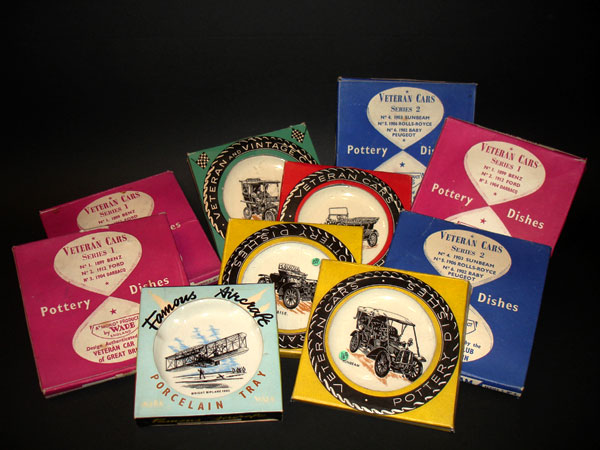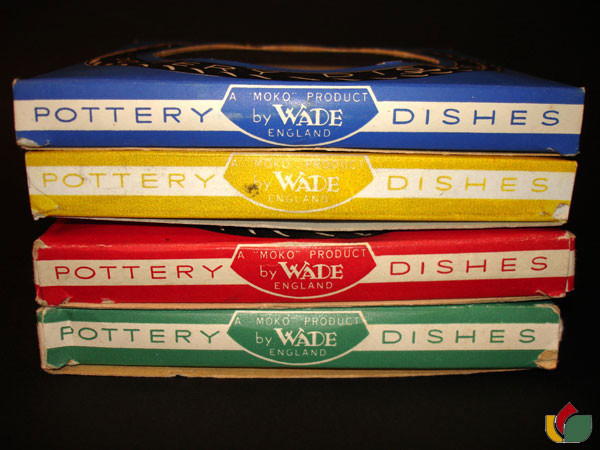 © Dream-Tintoys by Moko-Son [2023]